.hero .hero__slide--index1 .hero__content { bottom: 0; left: 0; }
OUR STORY
Since 1999 we have carefully and mindfully worked our way toward creating an environmentally, socially and economically sustainable business.
It's been a painstakingly slow and methodical process that involves building solid relationships, ensuring that every step along the supply and production chain is fair and proper. It's also about ensuring that our community of consumers are happy with our products, and continue to come back, time and time again.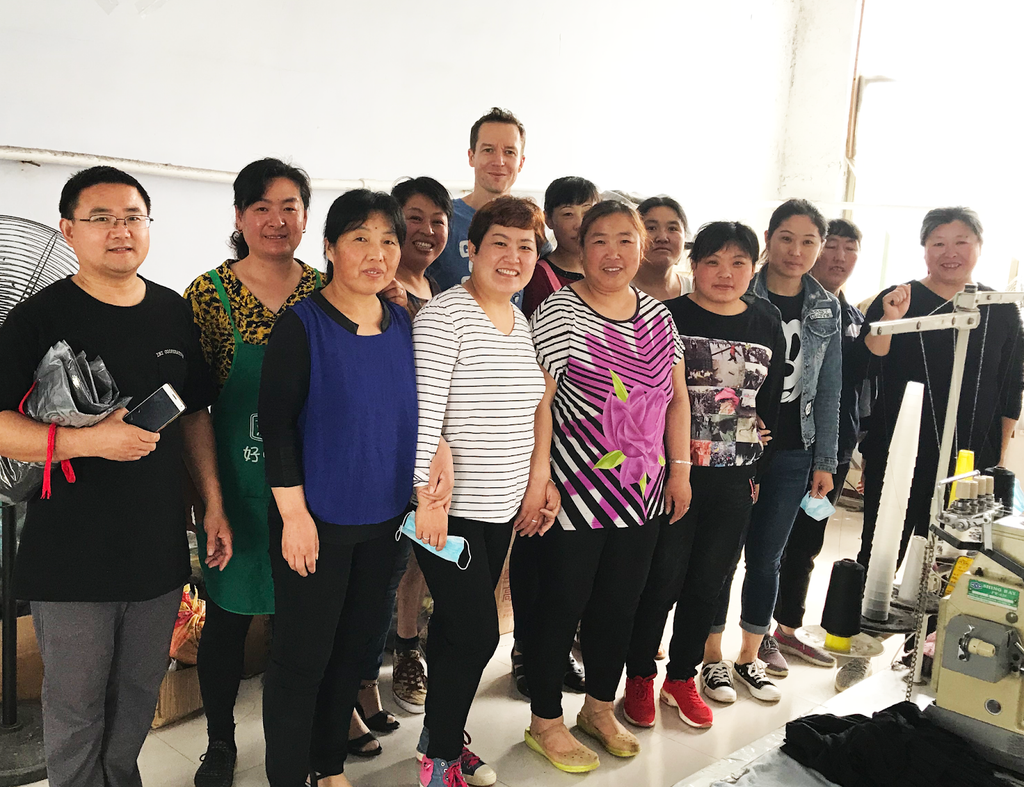 THTC is a recommended Best Buy product by Ethical Consumer and the brand is certified by The Vegan Society

Find out more
Ensuring that clothing production conforms to an ethical standard, is actually very easy.
It's actually surprising that many other larger companies don't seem to make this a priority. They produce clothes with a shockingly high markup, and (often) don't look to buy in their clothing from factories that ensure a decent wage and working conditions for the folks that make all their stuff. In addition, not many look to ensure that their materials are farmed and produced in a sustainable manner.
It's a myth that those simple assurances make good quality clothing unaffordable. THTC is more than willing to pay for materials produced under fair conditions, and not apply a ridiculous markup to you, the consumer. Because life isn't about profit.
All of THTC hemp garments are GOTS certified, and our company is ranked of the Responsible 100, an index of socially and environmentally responsible companies in the UK.
WHERE OUR MATERIALS COME FROM
Our organic cotton products are now produced in India, in partnership with TeeMill.
Our hemp comes from our production partners in China, who we work directly with. They are small, family-run factories, involved in finishing organic hemp fabric products, one of which we've been working with for 20 years. They are paid well above the living wage for their region of China, work 8-hour days, and receive paid holidays.
Since day one we have always made sure we have visited the factories to check on the conditions and the welfare of the workers ourselves.
On a recent visit we made a little video of our time visiting the factories, watch our video below.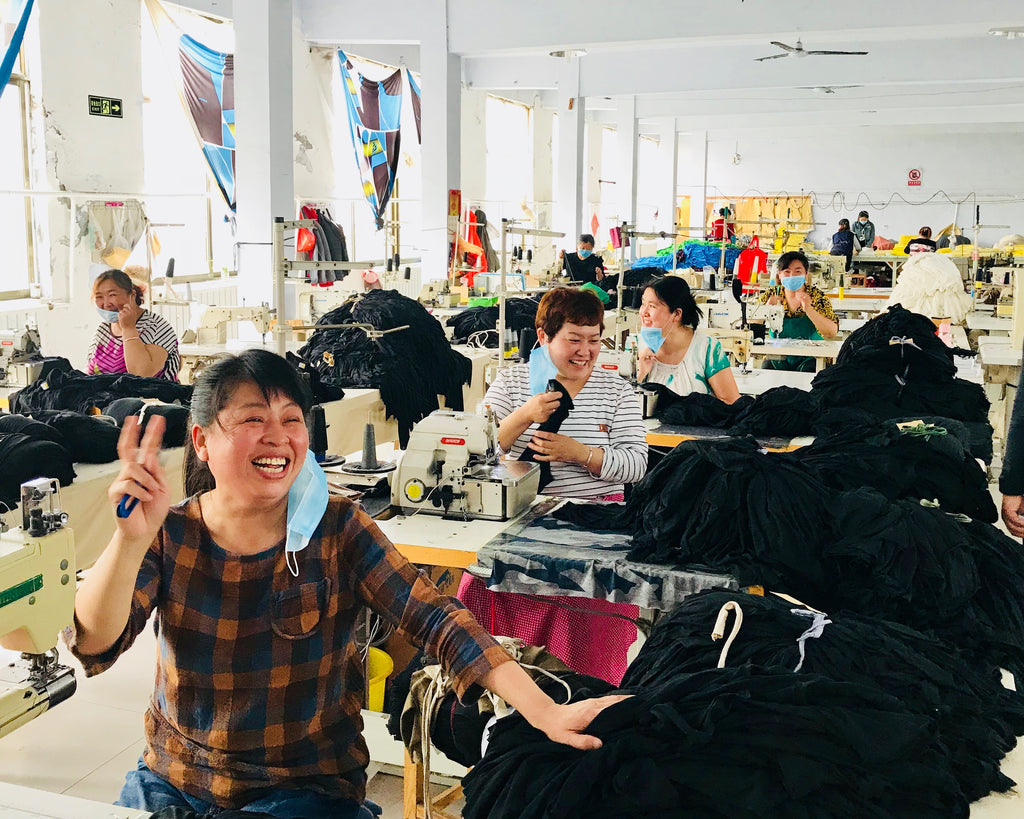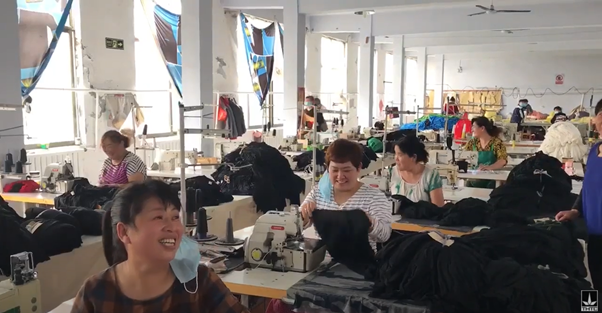 HEMP IS BACK...AND IT'S THRIVING
Fast fashion has made the challenge for smaller, sustainably-led brands to compete with mass produced clothing labels much more important. People of diverse backgrounds are finally taking note of the environmental and social impact of the things they wear, own, use, consume and even discard.
But we also believe that creativity in fashion doesn't need to be stigmatised. It's possible to enjoy changing fashions and still make clothing sustainably.
Innovation in agritech, and a greater scrutiny of materials has led to revisiting previously unfashionable or unimaginable sources. Cannabis has been hailed as one of the world's oldest, useful, most sustainable, and overlooked crops. For two decades at THTC we've known that the cannabis plant has more than 25,000 uses across food, biofuel, medicine, beauty, construction materials, fashion and textiles.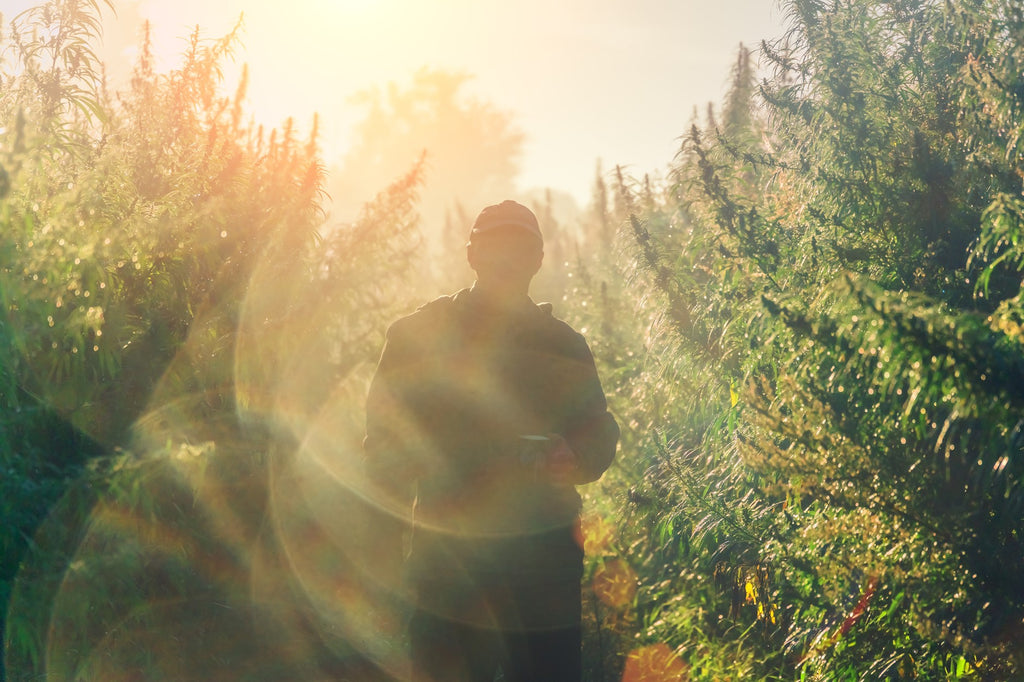 HEMP IN NUMBERS
2x
Hemp is one of the world's fastest growing fabrics and can be grown easily without the use of pesticides. A hemp crop produces double the yield than a cotton crop.
10%
Producing a cotton t-shirt requires around 2500 litres of water. Hemp can be grown with between 10% and 20% the water that cotton needs.
8-15
Hemp is one of the best CO2-to-biomass converters, absorbing between 8 to 15 tonnes of CO2 per hectare of cultivation.
25,000
The hemp plant produces around 25,000 clean, sustainable bi-products, from biofuel to cellulose plastics, paper, textiles, food and building blocks.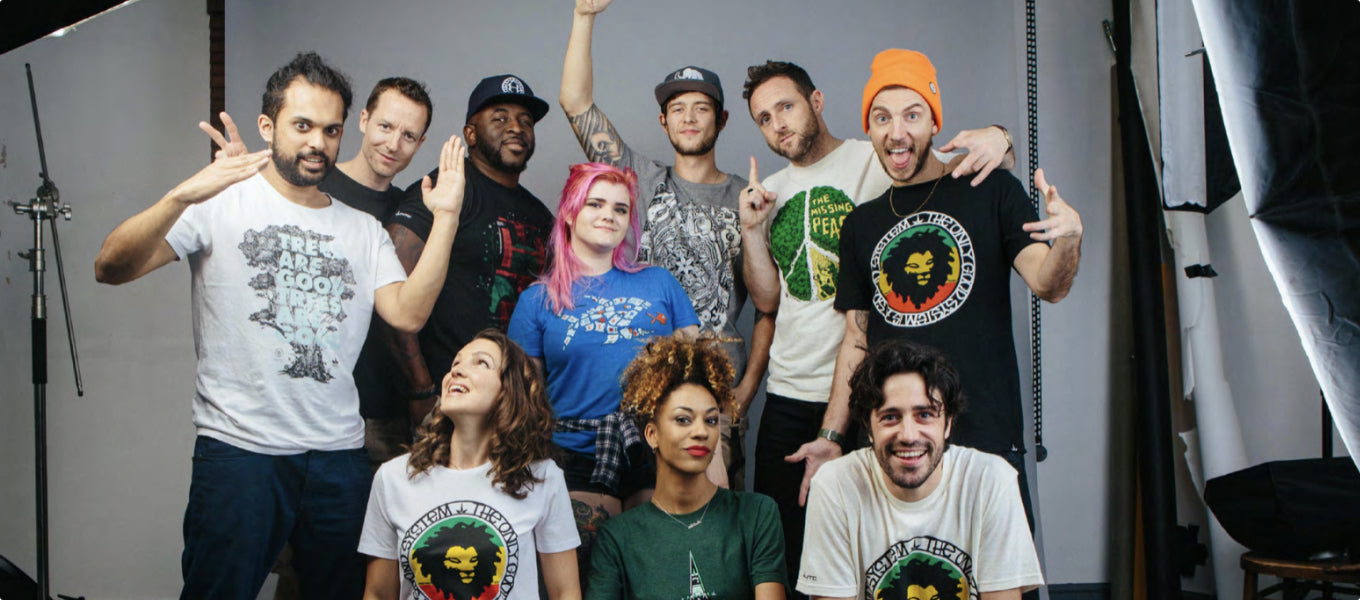 Join our community and engage with like-minded, environmentally-conscious lovers of high-quality clothing.
Our Community
ACHIEVEMENTS
- Most Outstanding Eco-Fashion Brand of the Year, 2022 - (SME News Business Elite Award)
- People & Environment Awards (PEA Awards) 2012 - Winner
- 2007 Observer Ethical Awards - Most ethical fashion brand (Runner up)
- Anti Apathy Re:Fashion awards: Best ethical fashion brand (Runner up)
- Most Outstanding Eco-Fashion Brand of the Year, 2020 (SME News Business Elite Award)
- Leading Innovators in Eco-Friendly Clothing 2018 (SME News Business Elite Award)
- 'Future 100 Social Entrepreneurs' winner 2008 and 2010.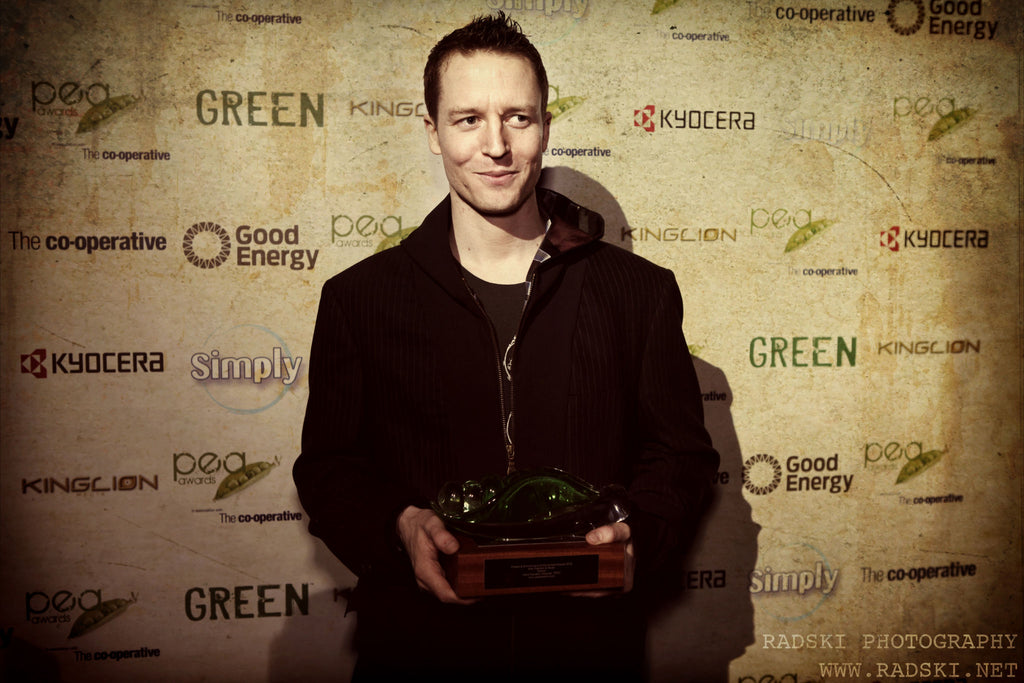 WHAT THEY SAY ABOUT US
Don't take our word for it, this is what some of our supporting musicians and celebs, shop owners and customers have to say about THTC.
Livia Firth (Owner of Eco Age):
THTC combines ethical, organic and funky beautifully. It is a rare example of a brand the whole family is not only happy, but proud to wear. Our teenage son is hooked – what more can you ask?
Lucy Siegle, journalist  (Founder of The Observer Ethical Awards):
THTC have been pioneers of ethical Streetwear for 18 years, helping to inspire (and clothe) a new generation of eco activists, from rappers to poets, actors to beatboxers, showing us that it can be cool to care. 
Jarvis Smith (Founder of The PEA Awards and My Green Pod):
Wearing a garment is a statement of what we believe and the energy we want to portray, right? THTC allows me to stay free from a homogenised and unethical high street. I can support the earth and promote my life's message. I'll keep wearing THTC –  until I'm ready to be naked 100% of the time!
Professor Benjamin Zephaniah (Poet / Actor / Writer):
I wear THTC, I feel THTC, and I support THTC. I wear because of the message. I feel because of the ethics. I support because I want to see a continuation of this ethical, principled approach to business and clothing.
Ed Skrein: (Actor - Deadpool / Game of Thrones)
THTC has always supported me and I will always support them. Art and ethics over everything. Gav has always approached business from a family and love perspective and I live my life the same way. Family first. Morals over commerce. THTC is a part of my history and my future and I love Gav to bits.
Wilf Scolding: (Actor - Andor: Star Wars / Game of Thrones):
THTC is just everything you could want from a clothing brand. Stylish, sustainable, ethically sound.
Dizraeli (Singer Songwriter):
I am proud to wear THTC because they carry ideas and messages that I can actually represent, rather than just a logo with nothing behind it. Even when it is just the THTC logo on the T shirt, the T shirt itself has had thought and conscience put into its creation. F*cking yeah! And the designs are dope too.
Doc Brown (Comedian / actor / rapper):
Ethically sound and of course, dope as f**k, the THTC brand represents the most important commodity of all- the people. Intrinsically bound to the streets and the Hip Hop, Jungle and Grime cultures that were born on them, THTC has been around as long as I've been in music. The garms are hard, yet the philosophy is thoughtful and inclusive- As a product of alternative street culture I'll always rock THTC, myself, with pride.